La fibra FTTE è un collegamento che utilizza sia i cavi della fibra ottica sia i cavi in rame per portare in casa una connessione a Internet superiore all'ADSL.
La sigla è un acronimo che significa Fiber To The Exchange e si traduce con "fibra fino alla centrale dell'operatore".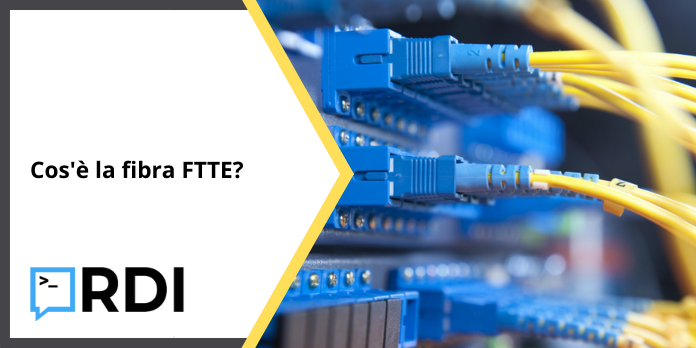 Rispetto alle altre tecnologie che utilizzano la fibra, i cavi ad alta velocità possono arrivare anche a chilometri di distanza dalle abitazioni. Per questa ragione, la velocità in download e in upload sarà decisamente più bassa rispetto:
alla FTTH o fiber to the home, la vera fibra ottica;
alla FTTC o fiber to the cabinet, solitamente molto più vicina al punto finale del collegamento.
Nonostante questo, la fibra FTTE riesce a offrire velocità maggiori rispetto al tradizionale ADSL ma comunque inferiori a 100 Mbps.
Di fronte all'eventualità di una connessione del genere, il mio consiglio è di verificare prima se hai possibilità di scegliere altre tecnologie, non necessariamente cablate.
Se stai ai piani alti o in una zona isolata, potresti trovare utile una trasmissione wireless del segnale come quella offerta da EOLO.
Se invece hai soltanto questa alternativa, potrà interessarti un router che riesca a sfruttare al massimo tutta la banda disponibile per la tua rete locale LAN.
Per scegliere quello giusto, dai pure un'occhiata alla lista dei migliori router per fibra! 😉