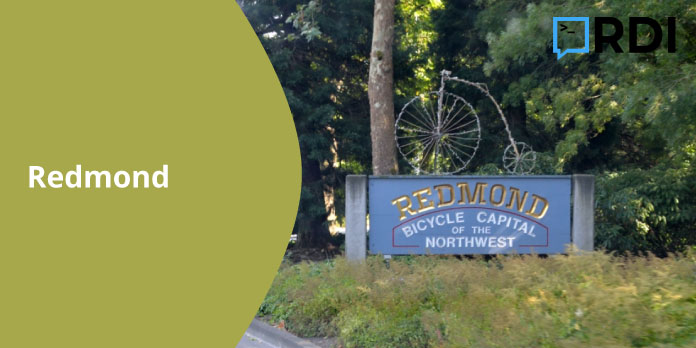 Situata a circa 20km ad est dal centro della città di Seattle, Redmond è una cittadina dello stato di Washington ed è particolarmente famosa nel mondo, per essere la sede di una delle più gradi aziende presenti sulla terra, ossia Microsoft. Non solo però, poiché è presente sul territorio anche la sede della filiale americana Nintendo.
Situata a 13 metri sul livello del mare, conta quasi 50.000 abitanti, per una superficie di 49,2 kilometri quadrati.
Viene ricordata anche per il nome "Bicycle Capital of the Northwest", perché i suoi abitanti sono soliti fare largo uso della bicicletta come mezzo di trasporto.